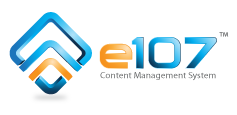 ---
News Item: 4hv.org Under Siege
(Category: Science and Technology)
Posted by Chris Russell
Friday 17 February 2012 - 22:23:21

Hello,

Just a quick note to let everyone know that 4hv.org is currently under attack from a botnet. The botnet is spamming the forum incessantly, and so far IP bans have not been effective. The botnet has apparently been creating users for this purpose for the better part of a year, so I've had to go back and delete all accounts that appear to be inactive. Apologies if you're a lurker who has been caught up in this sweep.

Registrations will remain closed for the time being, until I can find a permanent solution to the spam problem. If you would like to be registered manually, please email forum at 4hv dot org. Include at least a few well written lines of text so that I know you're a real person.

Apologies for the inconvenience.



---
This news item is from 4hv.org
( http://4hv.org/news.php?extend.46 )