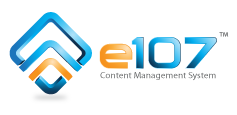 ---
News Item: New Board, Other News
(Category: Announcements)
Posted by Chris Russell
Sunday 16 July 2006 - 21:25:56

There is now a new board in place, to ease communications with the moderating team. Please use this board as the central contact point when you need assistance from a moderator or administrator. Don't use the "report" button, and don't PM moderators who happen to be online. This will be the fastest, most reliable way to ensure you get a response, and a resolution.

In other news, if you filled out an application before the end of June, and haven't heard any kind of response from me, please try again. Your application may have been deleted by my spam filter.

I nearly forgot, 4hv.org turns five years old this month! The current total online presence of 4hv.org consists of 127,352 posts in 10199 threads. Fun fact: if you read 70 posts every single day, it would take almost five years to read the entire archive. Any ideas for a celebration?


---
This news item is from 4hv.org
( http://4hv.org/news.php?extend.21 )