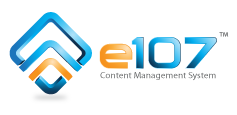 ---
News Item: Didn't get your confirmation email?
(Category: Announcements)
Posted by Chris Russell
Friday 10 February 2006 - 21:35:07

If you didn't get your confirmation email, it's probably because you are using an AOL or Netscape email address. For some unknown reason, AOL is refusing all mail from my server. The simple solution is to use a non-AOL email address to sign up, such as hotmail, gmail, or yahoo.

If you'd rather just be patient, I did (after much, much effort) get ahold of someone at the AOL postmaster department who admitted that there was no good reason that the server should be blocked. He's filed the necessary paperwork to get the block lifted, but the whole process may take up to a week to complete.


---
This news item is from 4hv.org
( http://4hv.org/news.php?extend.13 )